Turtles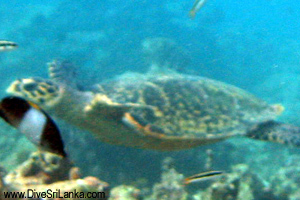 Hawks Bill Turtles frequently spotted all around Sri Lanka by divers and snorklers. We have seen several every time we snorkel around Pigeon Island in Trincomlee.
< To return to the page where you came from: Click the Browser Back button or hit the Backspace Key .
< To open the Main Fish & Coral index: Click Here.