Rabbitfish (SIGANIDAE)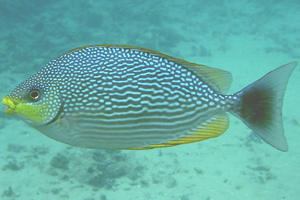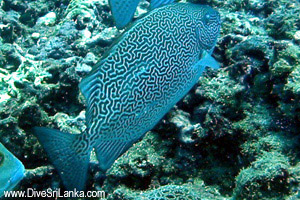 Left: The Sri Lankan Rabbit Fish (Signanus lineatus). A frequently sighted species endemic to Coastal Sri Lanka and India. Right: A Java Rabbitfish (Siganus javus).
[The Sri Lankan Rabbitfish was photographed in Hikkaduwa by Chandima Liyanage]
< To return to the page where you came from: Click the Browser Back button or hit the Backspace Key .
< To open the Main Fish & Coral index: Click Here.